Be a HipStar!
The Big Hipstamatic Show is a monthly contest where you can upload your best
HipstaPrints and win fabulous prizes.
The Look Results
View Recent Entries Live Feed »
Theme: "Strike a pose"
Dates: June 8 - July 4, 2010
So, we want to do a little book of the best poses for a Hipstamatic portrait. We're looking for everything from the thumbs up, the double, the karate kid, etc.
We'll make our selects from the book from the Top 100 vote getters and the one pose will be deemed as the 'Officially Unofficial Hipstamatic Pose'.
Prizes…
Best of Show: New iPhone 4
Top 150: chance to be included in a limited edition book from Hipstamatic.
This contest ended on July 4, 2010. See the contest archive
on Flickr
.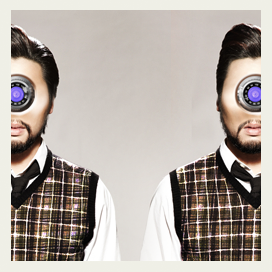 Want to enter?
Get the Hipstamatic
And start shooting