Be a HipStar!
The Big Hipstamatic Show is a monthly contest where you can upload your best
HipstaPrints and win fabulous prizes.
I Heart Your Face Results
View Recent Entries Live Feed »
Theme: "Live portraits in NYC"
Dates: July 30 - July 30, 2010
Shoot your face and be part of a live portrait exhibition (in conjunction with the "The Look" printed show) at CULTUREfix in Manhattan. All images sent to this show will be projected live onto a wall during the show, which lasts from 7 – 10 pm EDT this Friday.
Images will then continue to be a part of the digital show for the next four days.
This contest ended on July 30, 2010. See the contest archive
on Flickr
.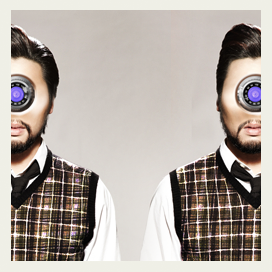 Want to enter?
Get the Hipstamatic
And start shooting